Aerial Photography - Benefits of Drone Surveys
Linear Surveys is one of the leading suppliers of aerial survey services in the UK, West Yorkshire - Leeds, Bradford and offers modern aswell as advanced aerial survey equipment. Taking a fresh approach to aerial survey, aerial mapping we have innovated our processes and workflows from scratch, based on advanced aerial survey methods like Aerial Photography, Drone Aerial Surveys. We are able to offer you a reliable and efficient aerial survey service also we are uniquely qualified to acquire, analyse, and advise on aerial survey projects. Our aerial mapping management and analysis platforms satisfy the ever-increasing demand for fast and efficient aerial mapping, as well as providing our customers with thorough information at your fingertips. Our aerial mapping can make accurate maps by combining images, which can be interpolated into 2-dimensional imagery with software that utilizes aerial photography techniques.
Inspection of hard to reach structures/areas
We use drone technology in a variety of situations. When we need to inspect a roof, we can fly a drone over the building rather than sending a person up on the roof. This is both safer and cheaper.
Cheaper than getting Scaffolding
Whereas previously you would need expensive equipment to guarantee the safety of a human worker, now the danger and cost are both minimised by sending a drone up to record photo and video of the suspected damage.
Different Output Formats
Using our UAVs we are able to create GPS referenced point clouds, 3D meshes, DSM/Orthomosaics, agricultural health surveys and more. Understanding the client's needs allows us to produce the correct outputs to make the needed calculations. We are able to make calculations for the client and/or produce the surveys in file formats compatible with software being used by the client such as AutoCAD for in house use.
Output Formats Include:
Point Cloud: LAS, LAZ, PLY, XYZ
3D Textured Mesh: PLY, FBX, DXF, OBJ, Zipped OBJ, 3D PDF
Orthomosaic: GeoTIFF, Google Maps Tiles
Raster DSM: GeoTiFF
Grid DSM: XYZ, LAS, LAZ
Contour Lines: SHP, PDF, DXF
Quarry Surveys
Quarry's are dangerous places and a Health & Safety disaster waiting to happen. Drone surveying of the quarry cuts your time spent down to hours instead of days or months, and they are cheaper than other traditional equipment. You can fly over your quarry as often as you want or require new data. With our drones, you don't have to wait for your bi-annual aerial flyover, or for your next surveyor to come to the site.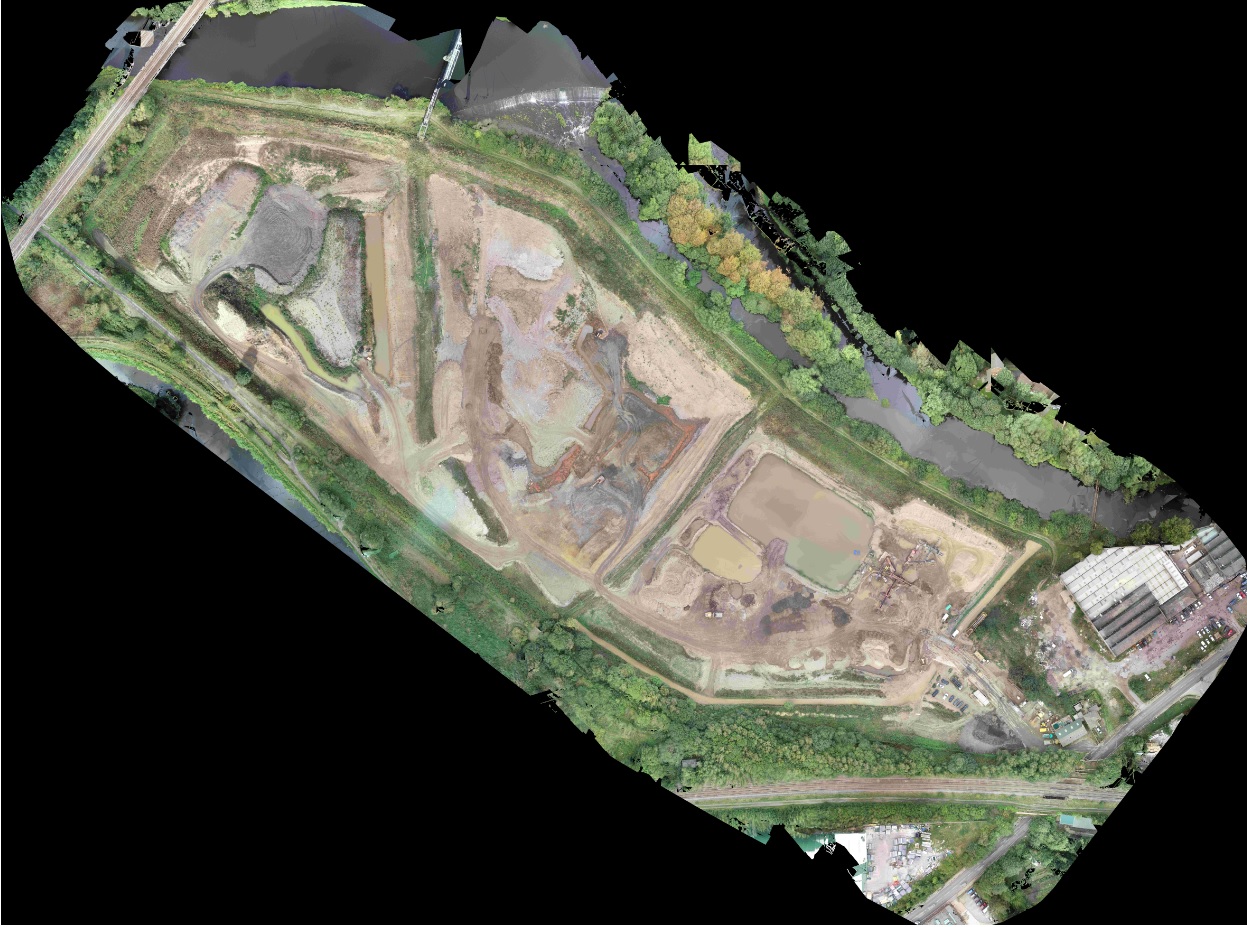 Volumetric Surveys
Linear Surveys uses high-resolution images to view the volume measurement in a fast and accurate way, to analyse the volume on your maps from many different devices. We can give accurate and concise results from a range of images and footage. Aerial images are significantly less expensive, and safer than traditional survey and measurement methods, and allow us to process data using photos and images in a quick and efficient way.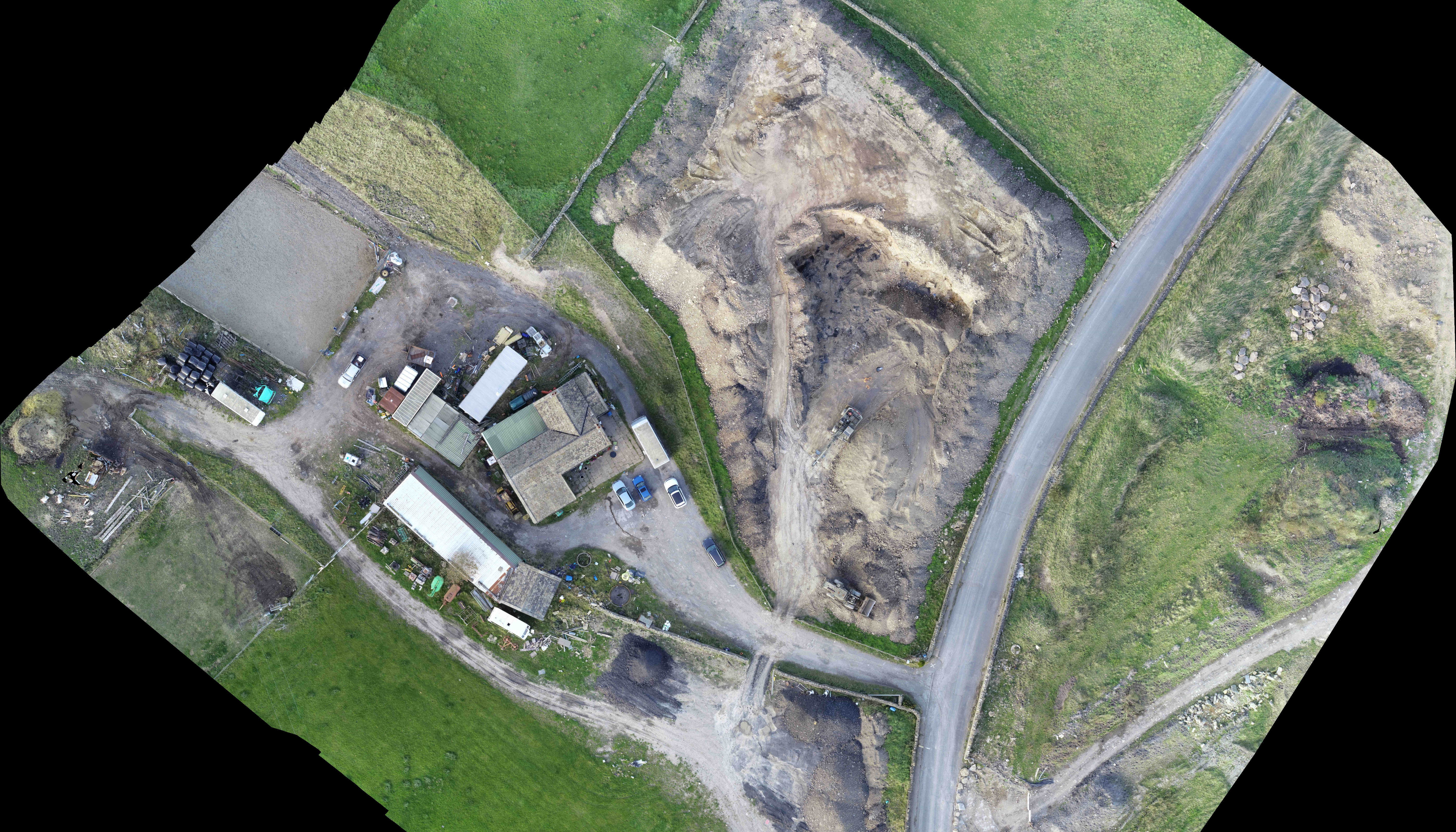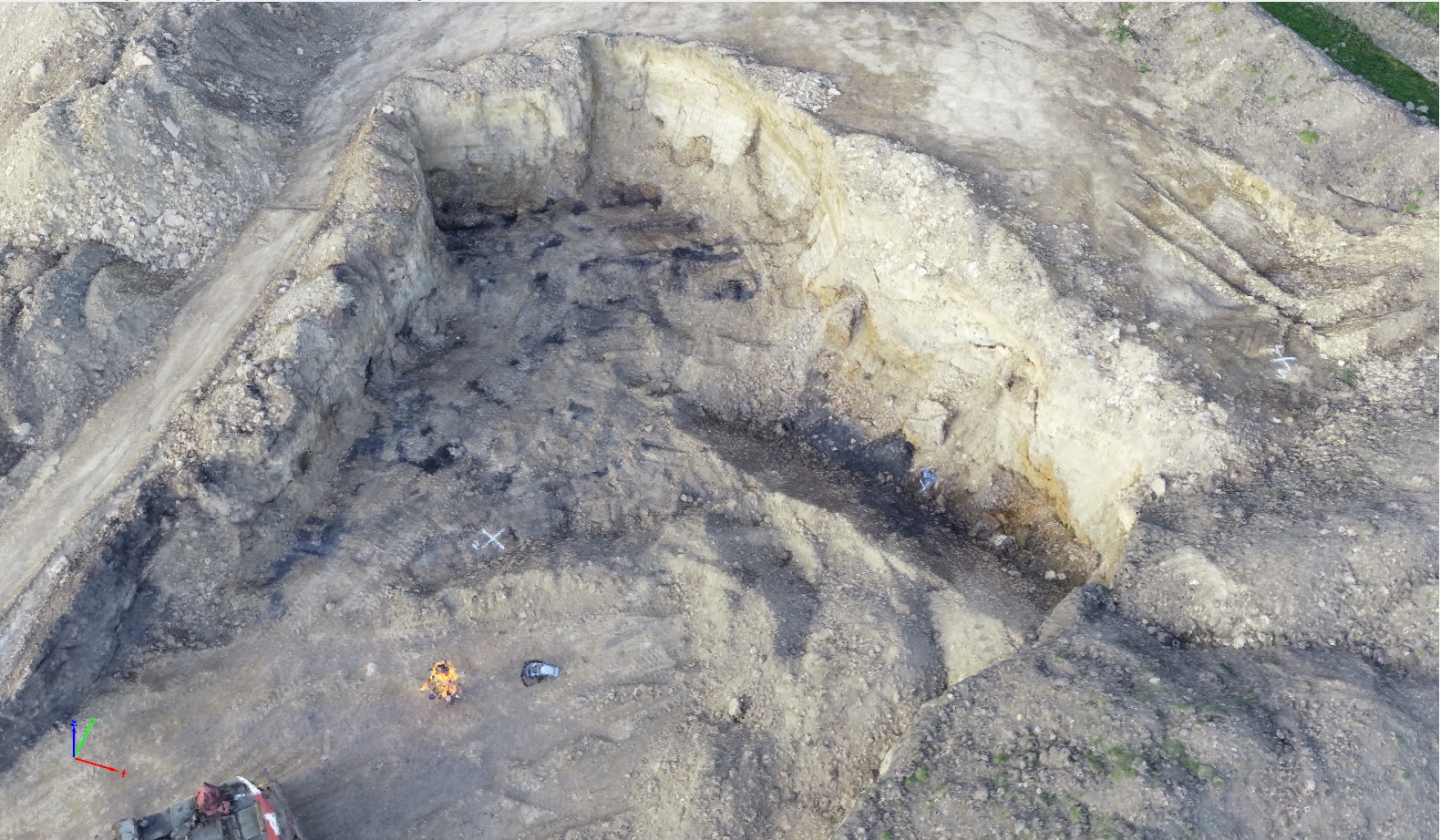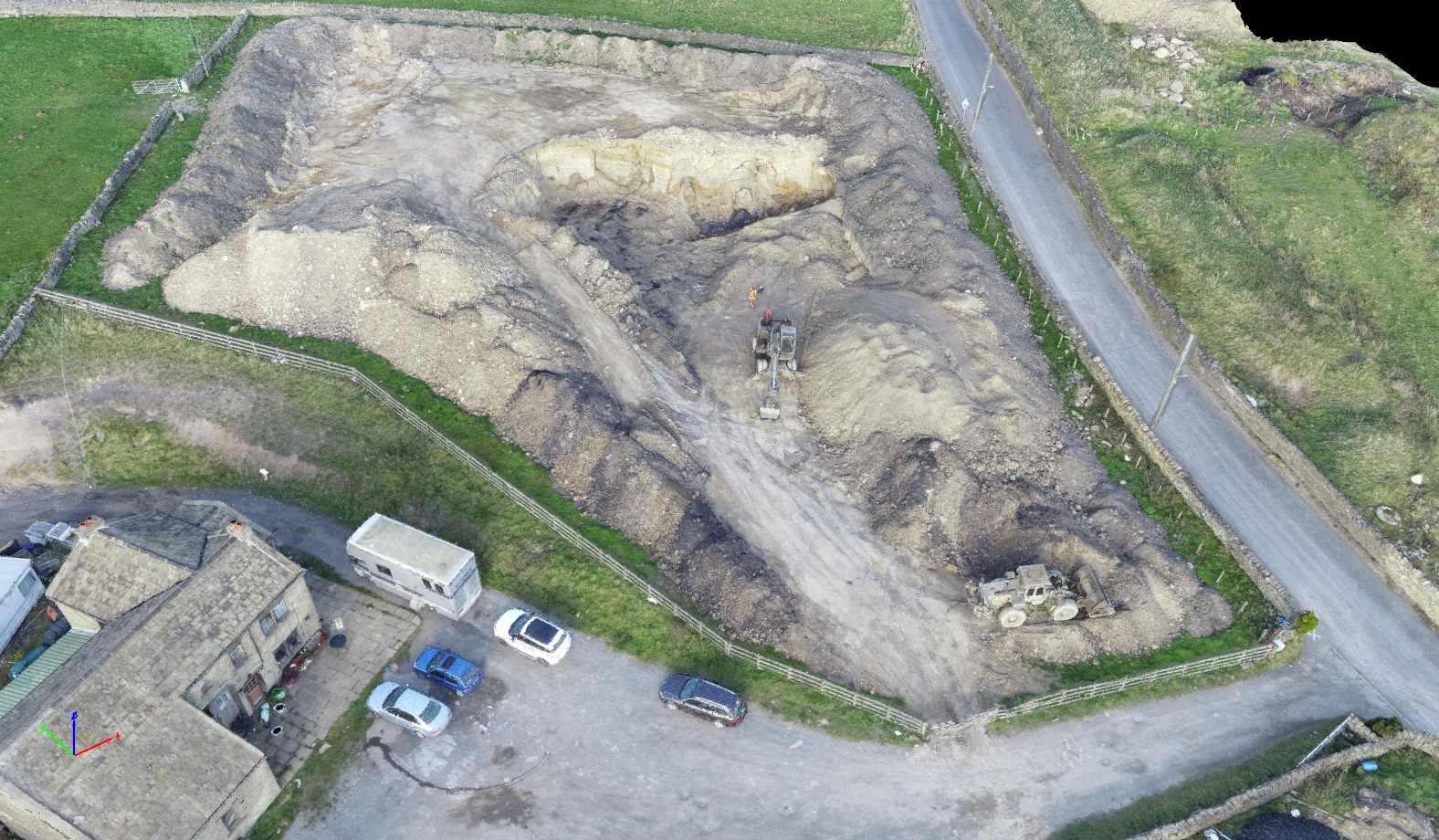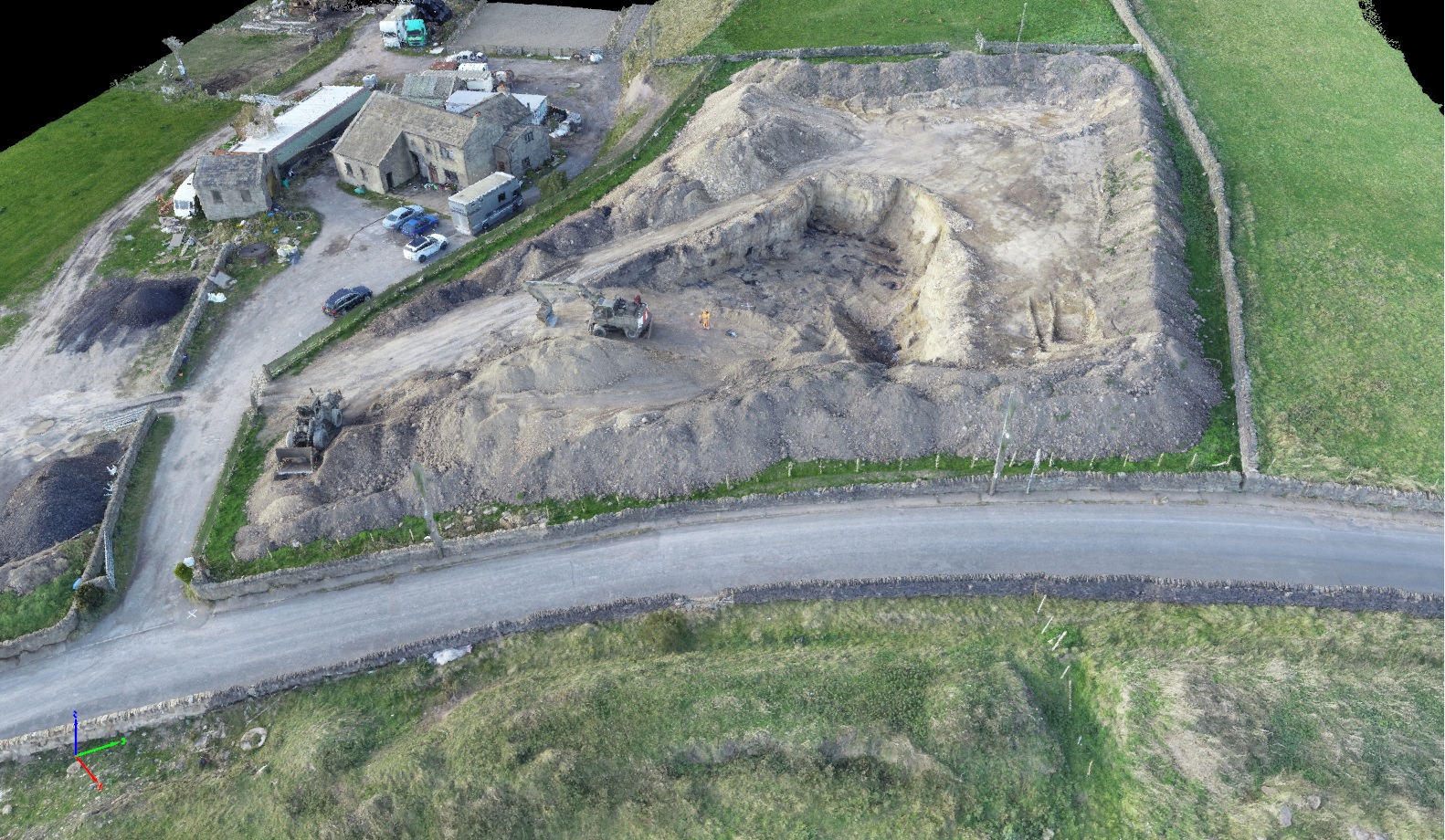 2D Aerial Mapping
2D mapping is a great way to see a large area of land quickly. The drones enable us to see a current, more detailed image than Google Earth or Google Maps. We can measure areas that are harder to reach like quarries, open cast mines, landfill sites and high-rise buildings. We can also fly at a higher altitude to cover more land or at a lower altitude to view a more detailed image depending your needs.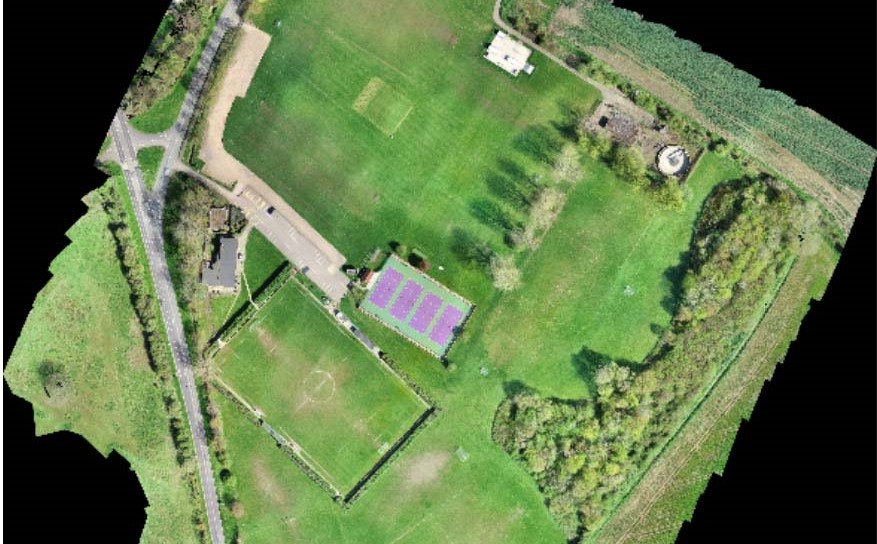 Roof inspections and Chimney Inspections
Gone are the days of having to call a surveyor out to check your chimney, drones enable us to see above your property before you decide if you want to call out a Chimney Inspector. We can record footage to show you exactly what is happening with your property and give you any information you might require. Rather than relying on traditional methods, such as heading up an unstable ladder and hoping for the best, drones enable us to access those awkward areas in a safe way.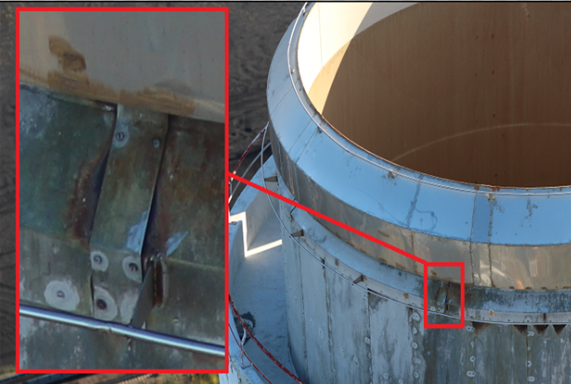 Why Linear Surveys use drone technology
At Linear Surveys we are proud to carry out surveys using the very latest in technology. We regularly use drones during the surveying process - and we've found that using such technology not only makes the process safer, cheaper and more efficient but also allows us to quickly acquire much more insightful data.
Drones make the surveying process safer because they can be used to inspect dangerous locations, rather than requiring a person to physically access risky areas to carry out the survey. In the past surveys carried out in dangerous locations, such as in tall or structurally unsound buildings, involved a risk to human health. Using a drone however removes the need for people to place themselves at risk.
Drones also reduce costs. By using drones to survey dangerous locations we reduce accidents, medical costs and the expense of employees taking time off work with health issues. We also need to use less equipment when conducting surveys using a drone. In the past, for example, we would have had to erect expensive scaffolding to access hard to reach areas of a building. Now we can fly a drone over the building, and save the expense of installing such costly equipment.
How we use drones
We use drone technology in a variety of situations. When we need to inspect a roof, we can fly a drone over the building rather than sending a person up on the roof. This is both safer and cheaper.
We can also conduct quarry surveys using a drone, which again is safer and cheaper than sending people into potentially dangerous areas with the associated risk to human health from rockfalls and landslides.
In the past chimney inspections could prove to be particularly tricky, due to the difficulty of accessing narrow, enclosed spaces. The use of a drone however allows us to enter and inspect even the most inaccessible of spaces.
Drones can be also used to assist with volumetric surveys, speeding up the process of calculating the volume and value of earthworks, stockpiles and other materials. Similarly, drones are an ideal tool for conducting 2D aerial mapping and photo mosaics and allow us to survey large areas of land very quickly and efficiently.
Aerial Photography
Drone aerial photography is much more affordable than hiring a helicopter or plane to carry out the work and it can be deployed much more quickly. The UAV (Unmanned Aerial Vehicle) can also capture footage that would be inaccessible for a photographer using a helicopter or a mast camera as it can fly in any direction and get much closer to the action.

Our drone features a video downlink which allows you to see through the eyes of the drone in real time, to make sure you get the final shots you need.

Our aerial photography pilots use the latest technology to ensure clear, professional shots and our drone captures high resolution images suitable for high quality print.
Pilots
Our pilots and operators have successfully completed and passed a certified Civil Aviation Flight School and Flight Skills Test, and hold a current CAA Permission for Commercial Operation (PfCO).